December 27th, 2019
Crossworld Spreads Holiday Cheers to its Employees and Crew
Makati, Philippines – The Christmas spirit was definitely alive as holiday cheers filled One Canvas Events Place last December 20 for Crossworld Marine Services Inc.'s Christmas Party.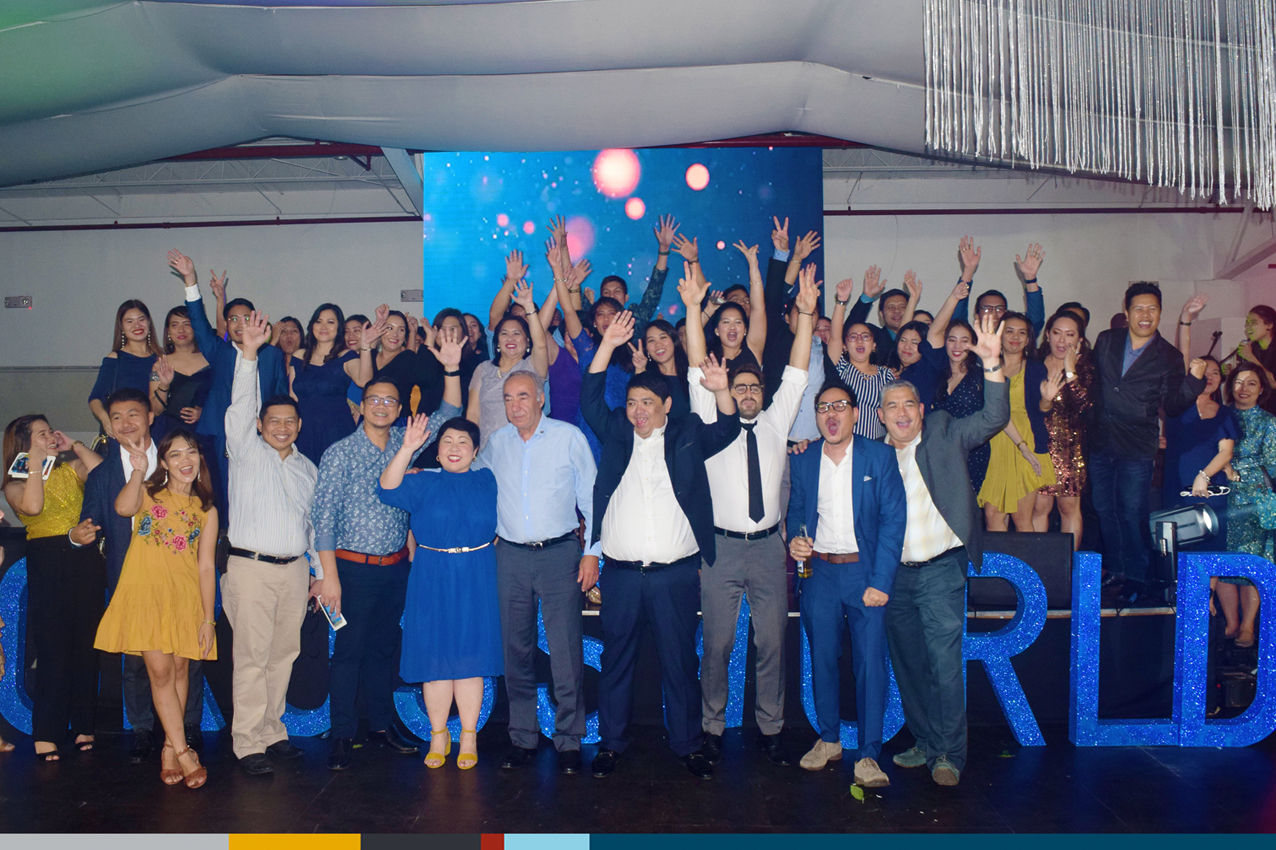 But unlike previous yuletide celebrations of the company, this year's event was made special as some of Crossworld's principals and its crew joined the fun for the first time namely Golden Union, Diana Shipping, Efnav, Spring Marine, and LMZ Shipping SA.
Kicking off the party was no less than Crossworld's Chief Executive Officer Simos Varias who gave the opening remarks.
It was then followed by a video on 100th year tribute to the Greek Shipping industry as well as the 40th year anniversary video of Chios Maritime. A heartfelt and motivational speech from Capt. Leonidas Varias who was celebrating his 40 years anniversary in the shipping industry was received. Then came the turn of the participating principals' video messages. Capt George Gabriel of Golden Union, Semiramis Palios of Diana Shipping, Capt George Chondronikolas of Spring Marine, Manos Vichos of Efnav, and George Bachos of LMZ Shipping SA talked about the highlights of 2019 and the role their crew play in making every voyage a successful one.

As part of Crossworld Charity's beneficiaries, a special presentation on Lost Arts Mission in the Philippines was introduced by Mr Arygyris with ethnic music from tribal instruments as well as a short comparative presentation on Greek and Filipino similarities.
Four Crossworld employees were also honored that night for their years of service to the company. The recipients for the 10 years of service awards were Caezar Dingxy S. Carausos, Crossworld Marine Services Deployment Department; Benjamin M. Martin, Crossworld Marine Services Crewing Department; April Ann P. Perez Crossworld Marine Services Crewing Department; and Joanne M. Aguirre, Bourbon Marine Services Accounting Department.

Capt. Peter Layague, who has been with Crossworld and Varship for the last decade and a half, gave a testimonial for his years in service and thanked the company for allowing him to flourish in those times.
'Thank you for being here, for spending time with us… Continue what you are doing, and that is to work hard," said Crossworld CEO Simos Varias.
Dance performances were rendered by Crossworld's deck and engine cadets as well as Healthplus Diagnostic Clinic's team. Apart from these, the Philippine Go Girls gave special performances to entertain employees and crew alike.

But no Christmas party in the Philippines is ever complete without a raffle, and certainly there were many prizes given away on that night. Special thanks to all Crossworld suppliers who sponsored most of the raffle prizes for employees and crew.
Lastly, a wrap up video showcasing the events and best of 2019 was shown as a way to look back at this year's company endeavors and acknowledge employees' efforts. Blue Grass band made the celebration more alive with their songs which gave everyone in the party the vibes to dance and more reasons to be merry during the Christmas season.
Click image to view Crossworld Christmas Party video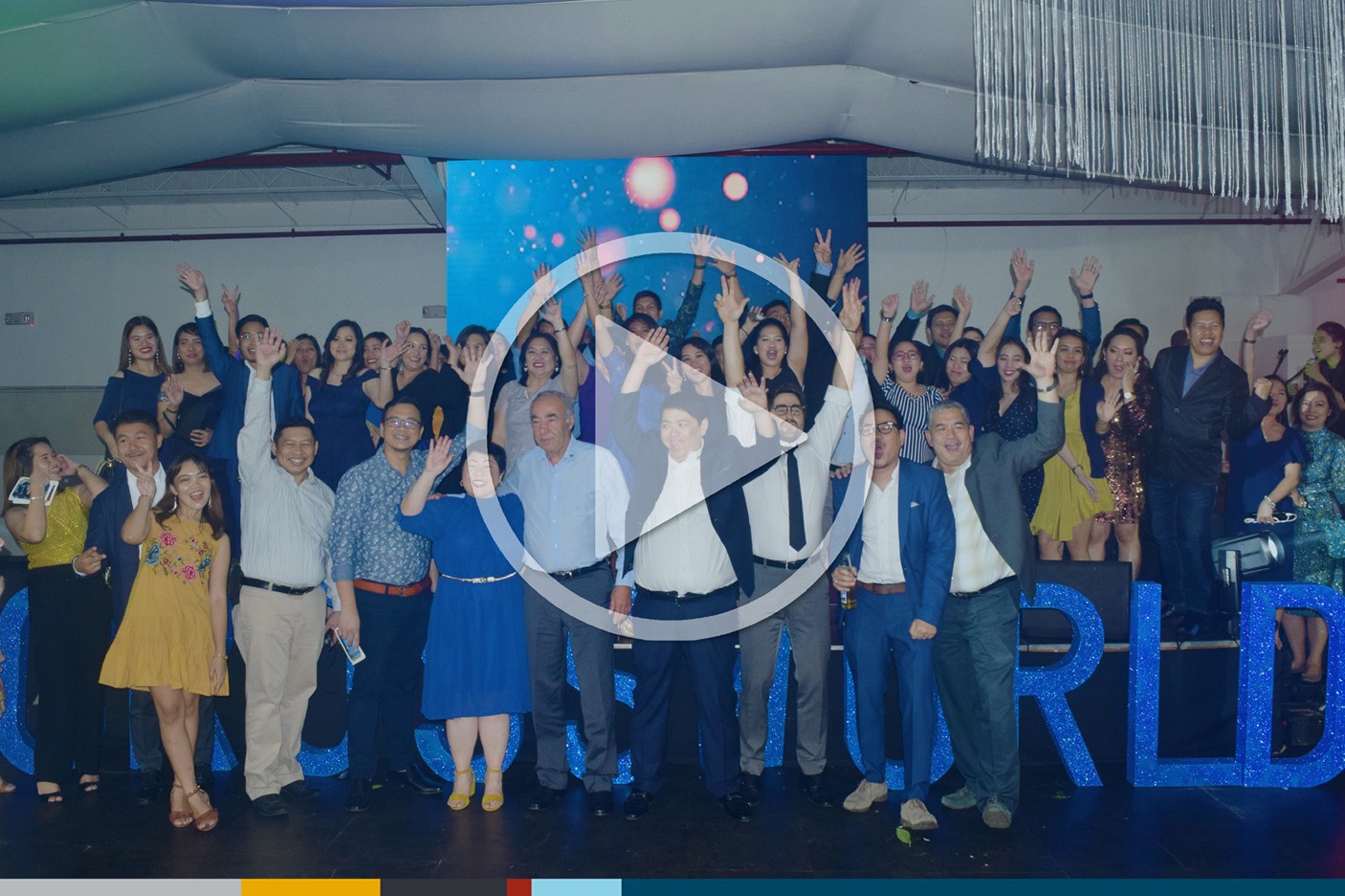 ---
Crossworld Charity celebrates with Bahay Parola and Bahay Aruga
It wasn't only Crossworld employees who had a joyful Christmas celebration as the Crossworld Charity Foundation held its annual celebration with street children and children with cancer.
The event was held at Bahay Parola and Bahay Aruga last November 30 together with University of The Philippines Manila's 'The Hope Project'. There, dozens of children in need were given gifts, prizes and food to celebrate Christmas. Present in that event is Mr. Ramoncito Mendoza, President of Crossworld Charity Foundation. Capt. Rene Espinar, Crossworld Operations Director, Capt. Frederick Tabaldo, Diana Shipping Owner Representative, Ms Emily Tran, AIMS Shipping Owner Representative, and Crossworld employees and cadets.

Click image to read full article
---
Crossworld Operations Christmas Decoration Contest
Aside from the two events, a departmental Christmas decoration contest was also held at the Crossworld office in Makati. Different departments in different floors definitely filled every corner of their offices with yuletide colors to win the competition for a chance to win cash prizes.