December 3rd, 2019
Crossworld Charity celebrates Christmas with street children and children with cancer
Crossworld Charity, together with The Hope Project by UP Manila, gave and celebrated a heart-warming Christmas party to the children of Bahay Aruga and Bahay Parola last November 30, 2019 at the Philippine Bible Society in Manila.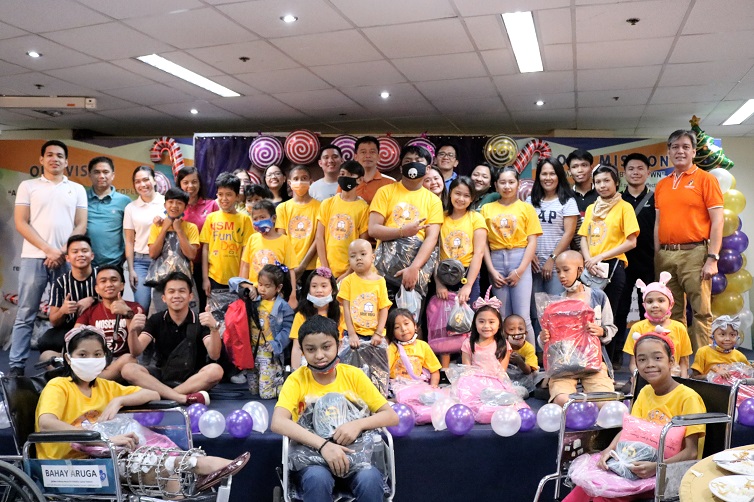 This annual Christmas party has been the most awaited event for the cancer-stricken children of Bahay Aruga and street children of Bahay Parola. The program started around 10 in the morning with an opening remark by The Hope Project and an ice breaker game between Bahay Aruga and Bahay Parola kids. Both houses prepared a special opening number with song and dance performances. For a more fun-filled experience, game booths are prepared for the kids to go play around and enjoy.
When it was time for lunch, an acoustic performer serenaded the children, their families, and volunteers through their feast. It was a very intimate yet engaging time with the kids that even representatives from Crossworld Charity, The Hope Project and both houses came to sing and perform on stage.

After lunch, another dance number was given by the kids of Bahay Aruga and succeeded by gift giving time. Crossworld Charity have prepared gifts for all children of both houses. But the most moving and uplifting experience of all is when kids of Bahay Parola gave their Christmas presents to the children of Bahay Aruga.
Mr Ramoncito Mendoza, President of Crossworld Charity Foundation, ended the program with thanksgiving to The Hope Project and all who volunteered. Also present are from Crossworld Operations Director Capt Rene Espinar, Diana Shipping Owner Representative Capt Frederick Tabaldo, AIMS Shipping Owner Representative Ms Emily Tran, and Crossworld employees and cadets.