February 10th, 2021
Ph lifts ban on Int'l Crew Change
The Philippines lifts its temporary ban on international crew change for seafarers for those coming from countries with recorded infections of the UK variant of Covid-19.
"Both Filipino and foreign seafarers are allowed to disembark in any of the established crew changes hubs, notwithstanding the recorded port of calls of their ships, subject to the existing protocols of the One Stop Shop (OSS) for Seafarers," states the memo from the Philippine Transportation Department.
Authorities meanwhile reiterated its health protocols for crew change including being quarantine in OSS designated facility and Covid-19 testing.
Disembarking seafarers have to quarantine at facilities designated under the One Stop Shop (OSS) for Seafarers until testing negative in PCR Covid-19 test which is taken on the sixth dayafter arrival. Currently, there are 6 crew change hubs or OSS for seafarers in the Philippines which are in Cebu, Subic, Davao, Batangas, Manila, and Bataan. According to the Bureau of Immigration these crew change hubs processed more than 112,000 since opening last year. The lifting of the ban is expected to boost this number in the coming weeks.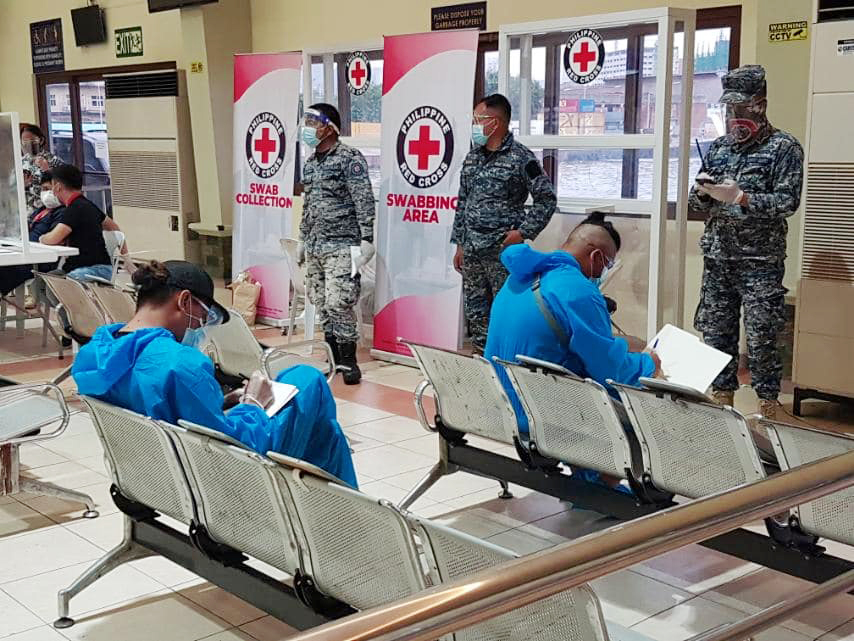 Image: Cebu Port One Stop Shop for Crew Change