September 16th, 2020
First Crew Change in Hub Outside Metro Manila Goes Smoothly
The first crew change operation in the newly opened hub in Bataan earlier this month went smoothly as headed by Department of Transportation (DOTr) through the Maritime Industry Authority (MARINA).
That's after all operational requirements for the location, such as the establishment of a One-Stop Shop (OSS), RT-PCR testing booths, quarantine facilities, anchorage, application and Customs, Immigration, and Quarantine (CIQ) procedures, and tugboats were finalized and approved.
The crew change operation was held in Port Capinpin in Orion, Bataan last 5 September 2020. It's the first crew change held outside Metro Manila. Strict protocols and procedures were set by the OSS to ensure the smooth implementation of crew change operations. Prior to embarkation, seafarers are required to undergo RT-PCR testing 72 hours before boarding. After getting a negative result, they were subjected to physical examination, as well as Customs and Immigration procedures.
Upon obtaining clearance, they were sent to the vessel where they received handover of duties from off signees. On the other hand, off signing seafarers are required to undergo CIQ procedures onboard vessel. Once fully cleared by authorities, they were sent to the port for disembarkation, debriefing, RT-PCR testing and quarantine.
The Philippine Ports Authority (PPA) is assigned to oversee the processing in the crew change hub.
"We are now constructing a 100-bed quarantine facility that can be used by our seafarers waiting for their RT-PCR results. Accommodation is for free. This facility will be completed in less than a month. Funds used to construct this facility is part of the PhP100-million donation from the Lopez Group of companies," said PPA General Manager Jay Santiago.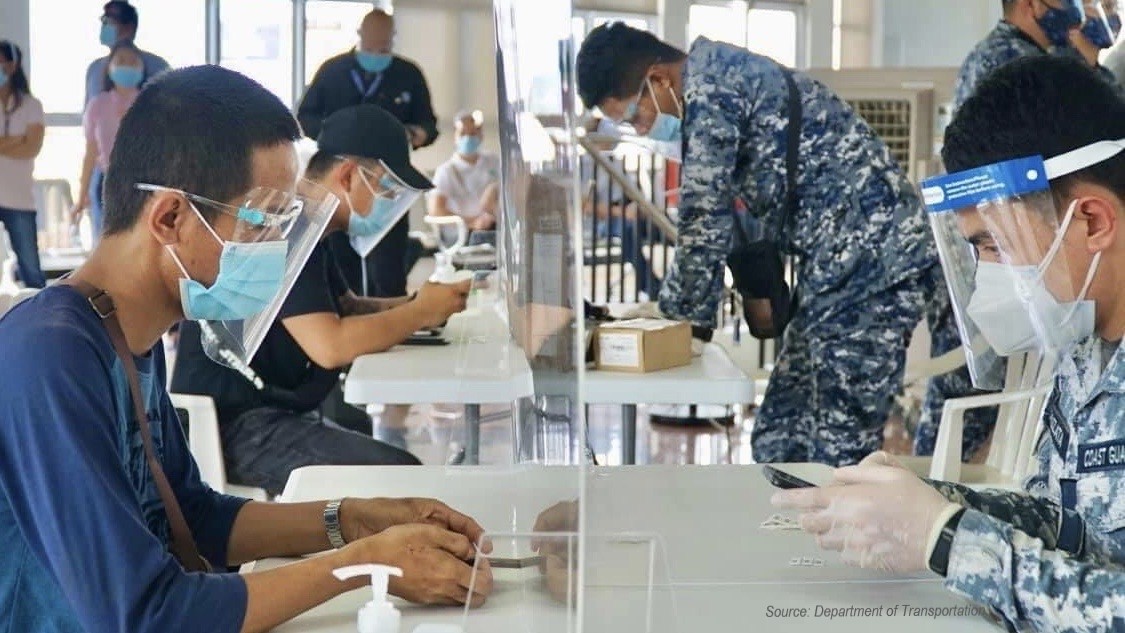 Sources: Manila Times, Philippine News Agency