October 10th, 2019
PH Coast Guard recognizes Crossworld's contribution in Maritime Education
Manila, Philippines – Crossworld Marine Services Inc., one of the country's leading crew ship manning agencies, receives a plaque of appreciation from the Philippine Coast Guard (PCG).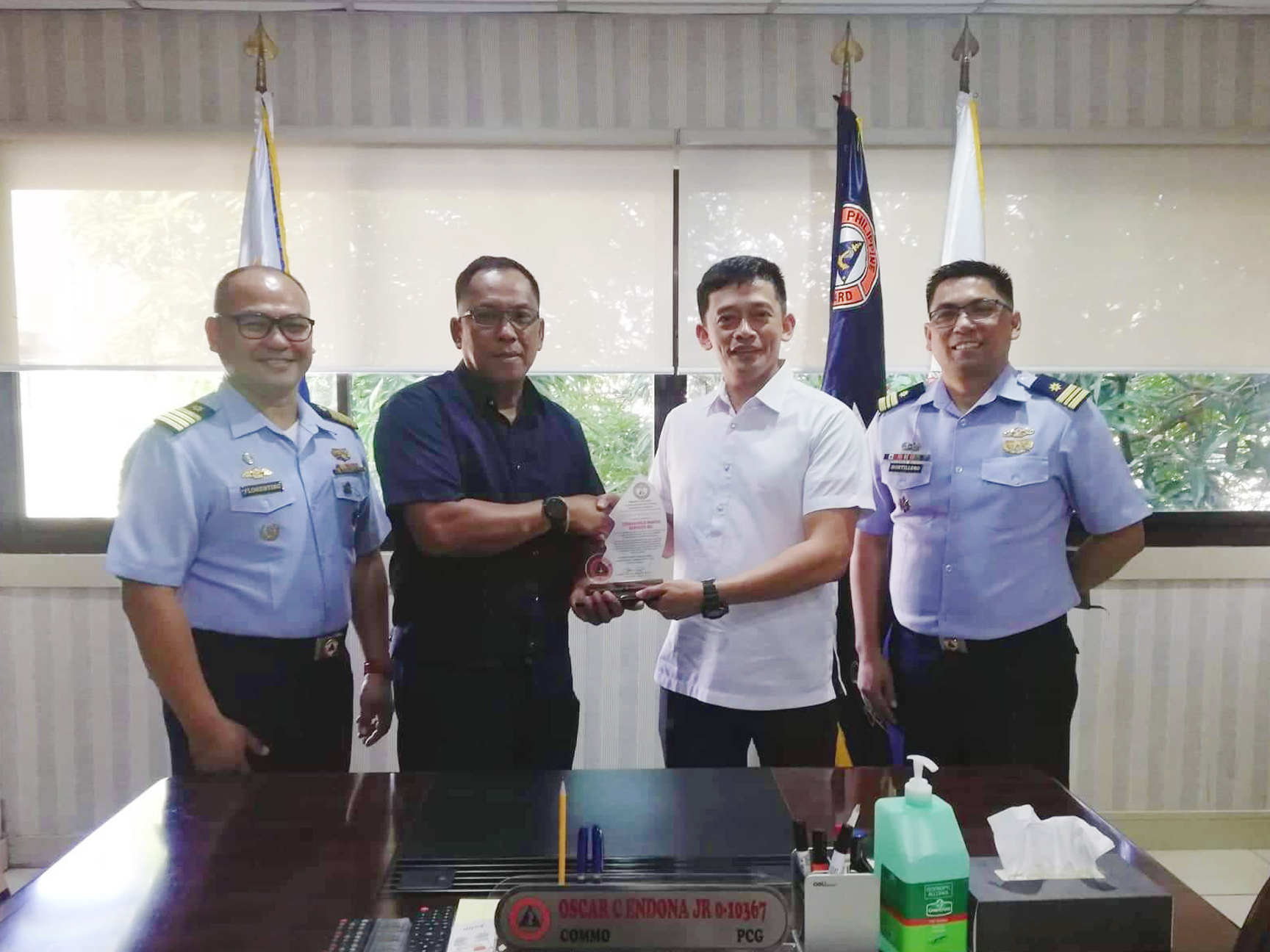 The PCG cites Crossworld's 'Invaluable services rendered and contribution in support of the Philippine Coast Guard – Philippine Merchant Marine Academy (PMMA) Cadetship and Scholarship program'. The plaque of appreciation is a testament to the good ties between Crossworld and the PCG as the shipping agency has been a consistent supporter of its sea time service for cadet scholars in the PMMA education program.
The award was received by Crossworld Operations Director Capt. Rene Espinar which was given and signed by Commo Oscar Endona, Jr. of the Philippine Coast Guard Education Training and Doctrine Command's (CGETDC) on September 20, 2019.
It was given in line with the 18th anniversary of the CGETDC which was themed; 'Steadfast in Enhancing the Quality Standards of Education, Training and Doctrines towards a World Class Institution'.