January 8th, 2018
TradeWinds Shipowners Forum, Hong Kong
Crossworld Marine Services, Inc. participates and became one of the sponsors at TradeWinds' Shipowners Forum Hongkong.
150 of Hong Kong's shipping community gathered at the Maritime Museum on November 22nd 2017 for TradeWinds Shipowners Forum.
Firmer dry bulk rates and an improving outlook for the container sector on the back of China's continued growth gave a positive edge to the contributions by speakers.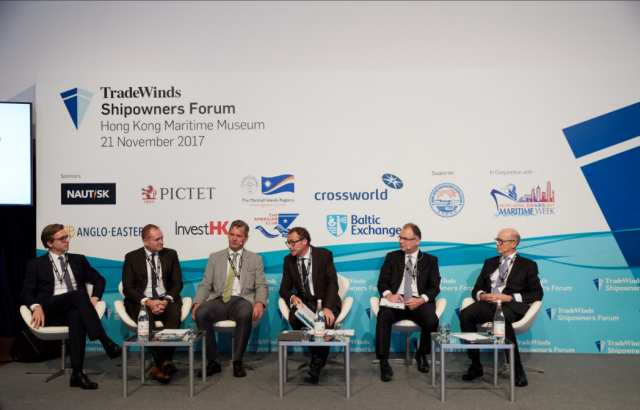 Dry bulk owners such as Pacific Basin's Mats Berglund and Asia Maritime Pacific's Mark Young said the outlook in the short to medium term looked positive.
Jack Hsu, managing director of Oak Maritime shared an equally upbeat view just two days before he was confirmed as the new chairman of the Hong Kong Shipowners Association in succession to Sabrina Chao, who opened the event.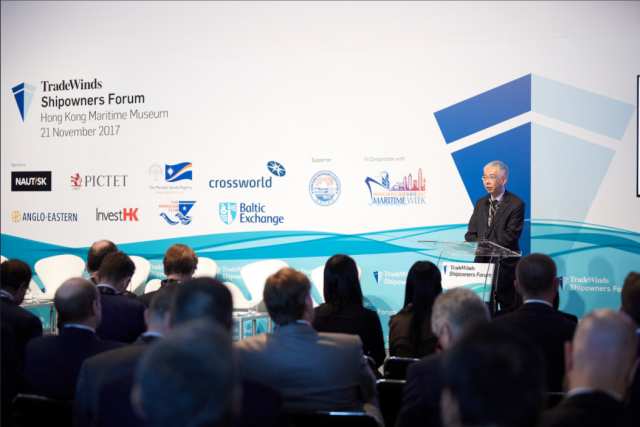 Young remained a little more cautious on the outlook further ahead with prospects hinging on whether the newbuilding orderbook remained modest.
Feeder boxship owners Tim Huxley of Mandarin Shipping and Thomas Soderberg of Tribini Capital both saw huge potential for growth in intra-Asian box trades over the next decade and more.
The Forum was part of Hong Kong Maritime Week, intended to raise awareness of the territory's shipping sector.
Source: TradeWinds Events
See photos of the event here.