August 26th, 2016
Crossworld Company Outing 2016
Canyon Cove Hotel & Spa
This year company outing theme is "The Avengers".
The venue was held at Canyon Cove Hotel and Spa, Batangas last June 25-26, 2016.
Employees are very excited for this trip, for them to relax and escape from the toxic work in Manila. They are so hyped up to get to the beach and soak up the sunlight.
The program starts with a welcome speech by the CEO, Simos Varias. This was followed by the cheer presentation of each teams. We have 4 teams this year company outing namely: Blue (Captain America team), Maroon (Thor team), Green (Hulk team) and Yellow (Iron man team). After the presentation, Ms. Maricel Paler was given an award of recognition for her 10 years of service in the company. Then, Ms. Jill Reyes, HR Director of Crossworld Marine introduced the new batch of employees.
Crossworld Marine Invited Coach Randy Esguerra to facilitate the team building and give a short seminar about Team Alignment. He discuss on his seminar how to accept your officemates and learn to love your work by accepting all the changes around us. He also told to the employees that we need to unite to become one community not just for the company but also for ourselves. This seminar was followed by the team building with the activities to be played on: Colorblind, Relay, Shed it off and Kayak Race.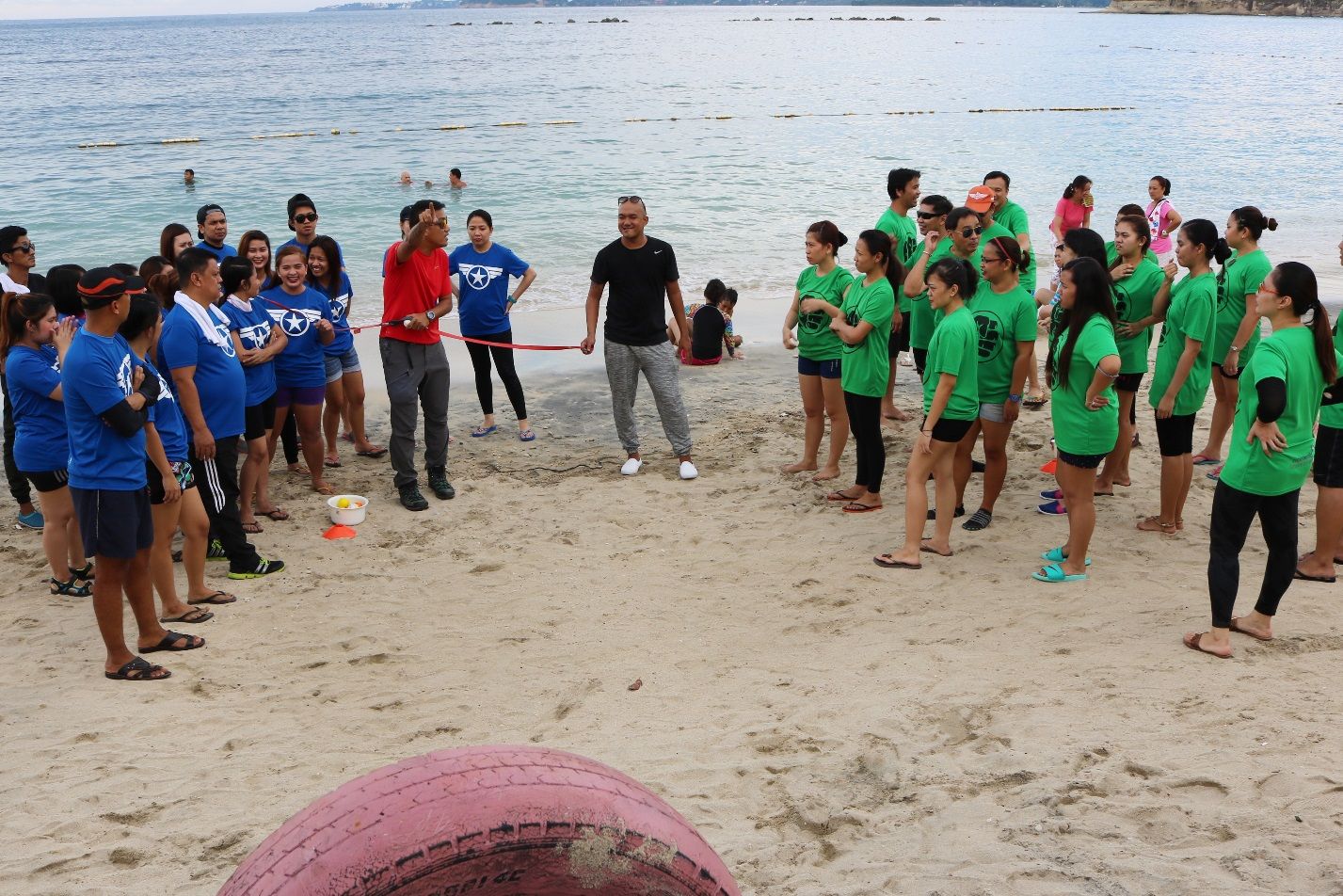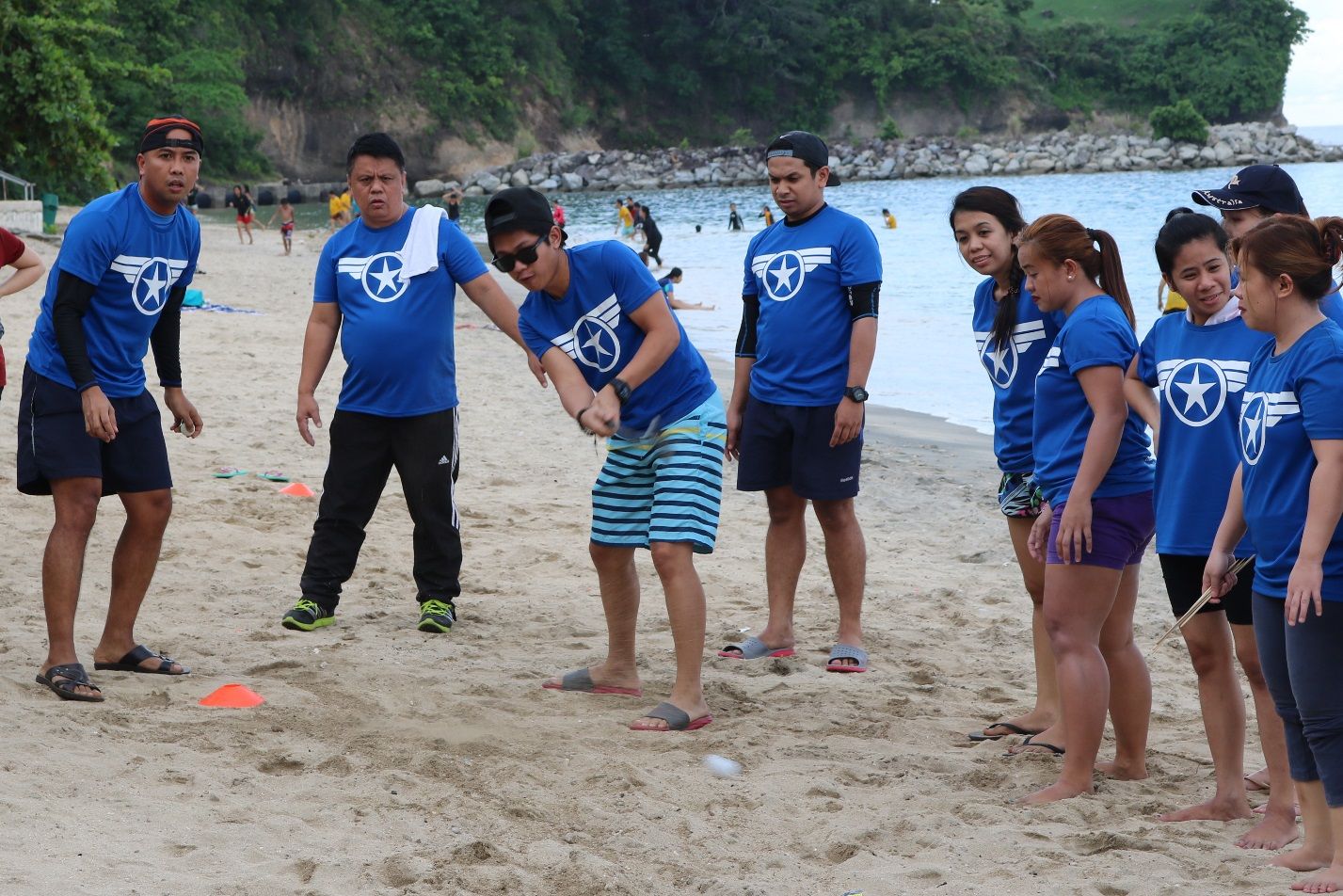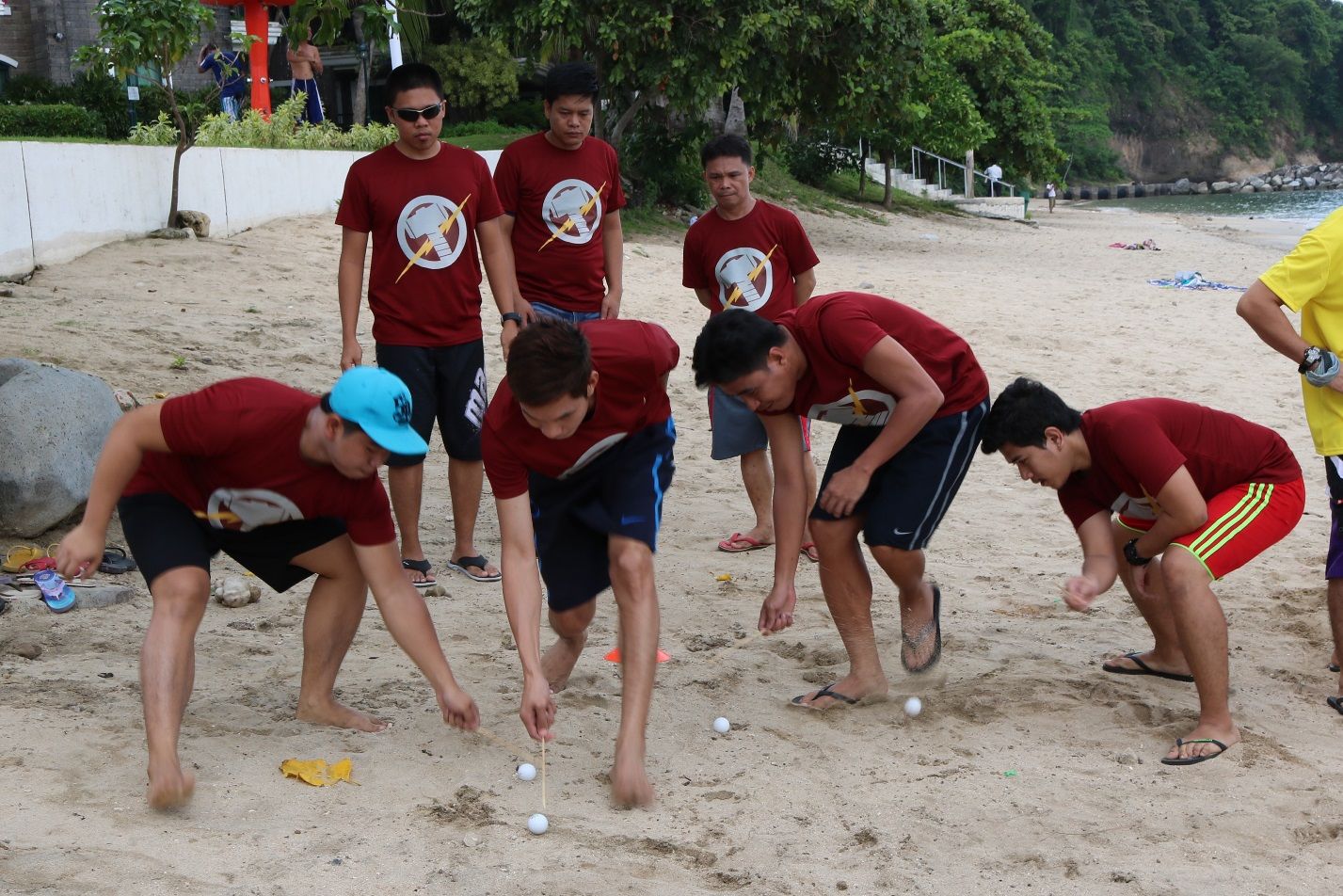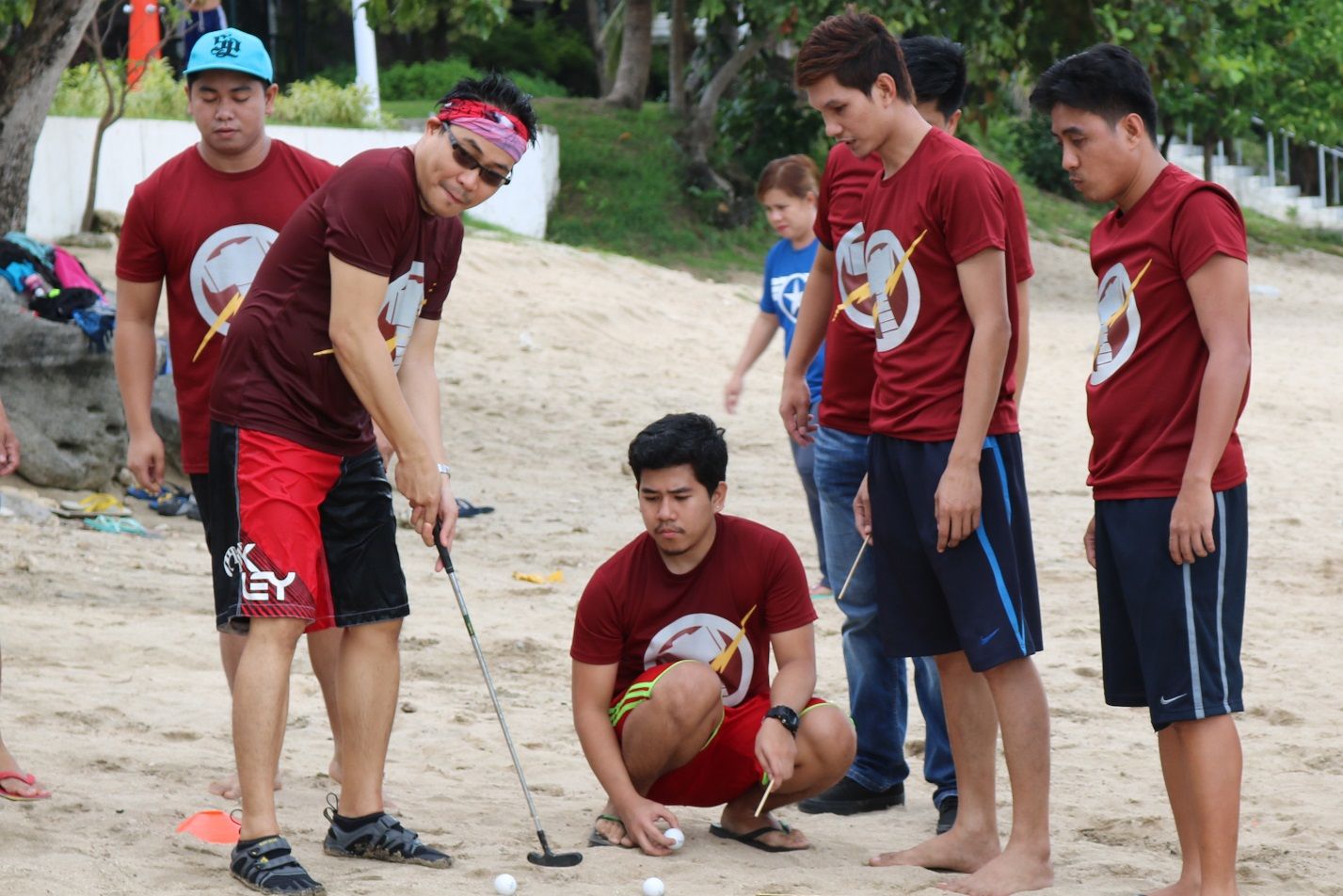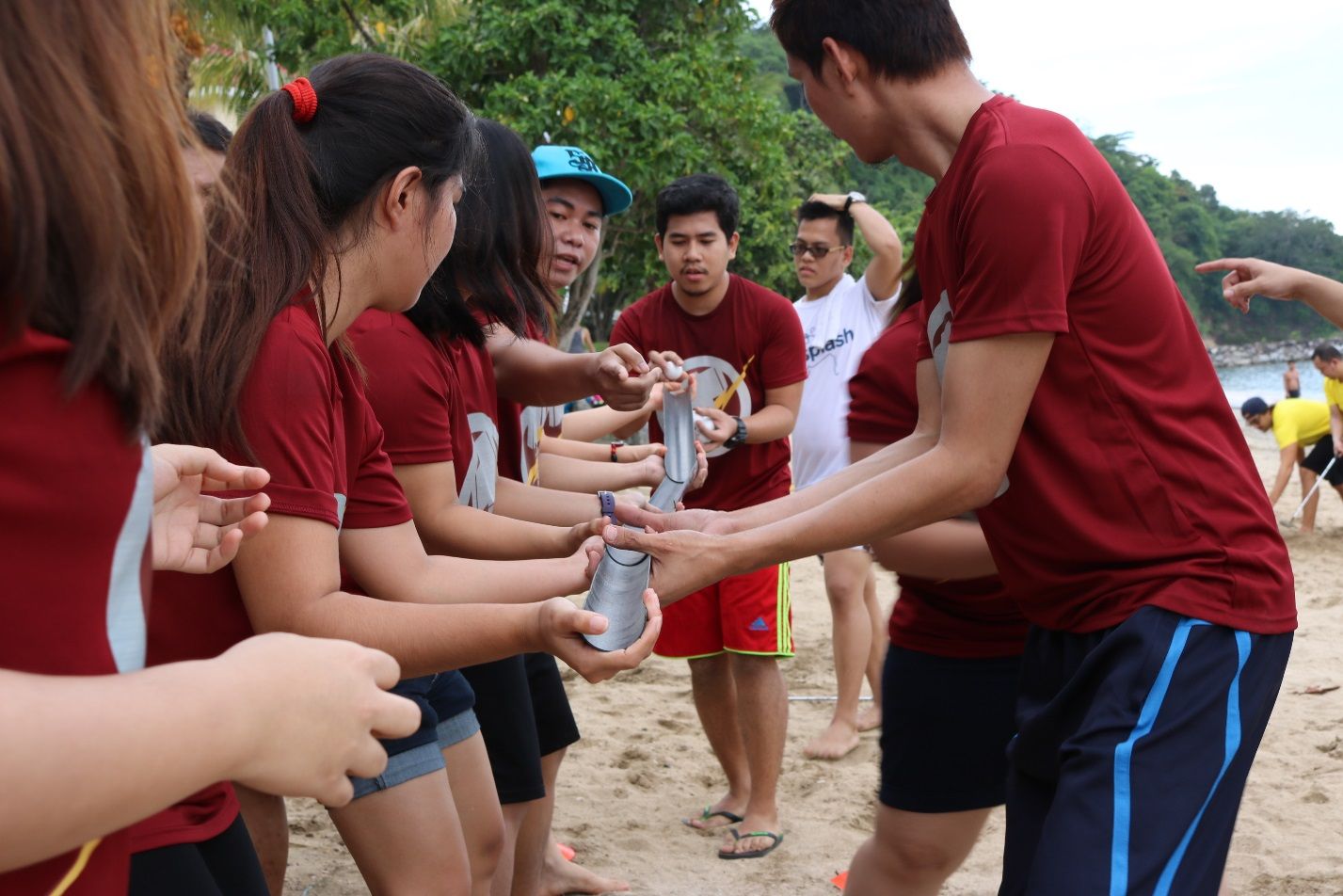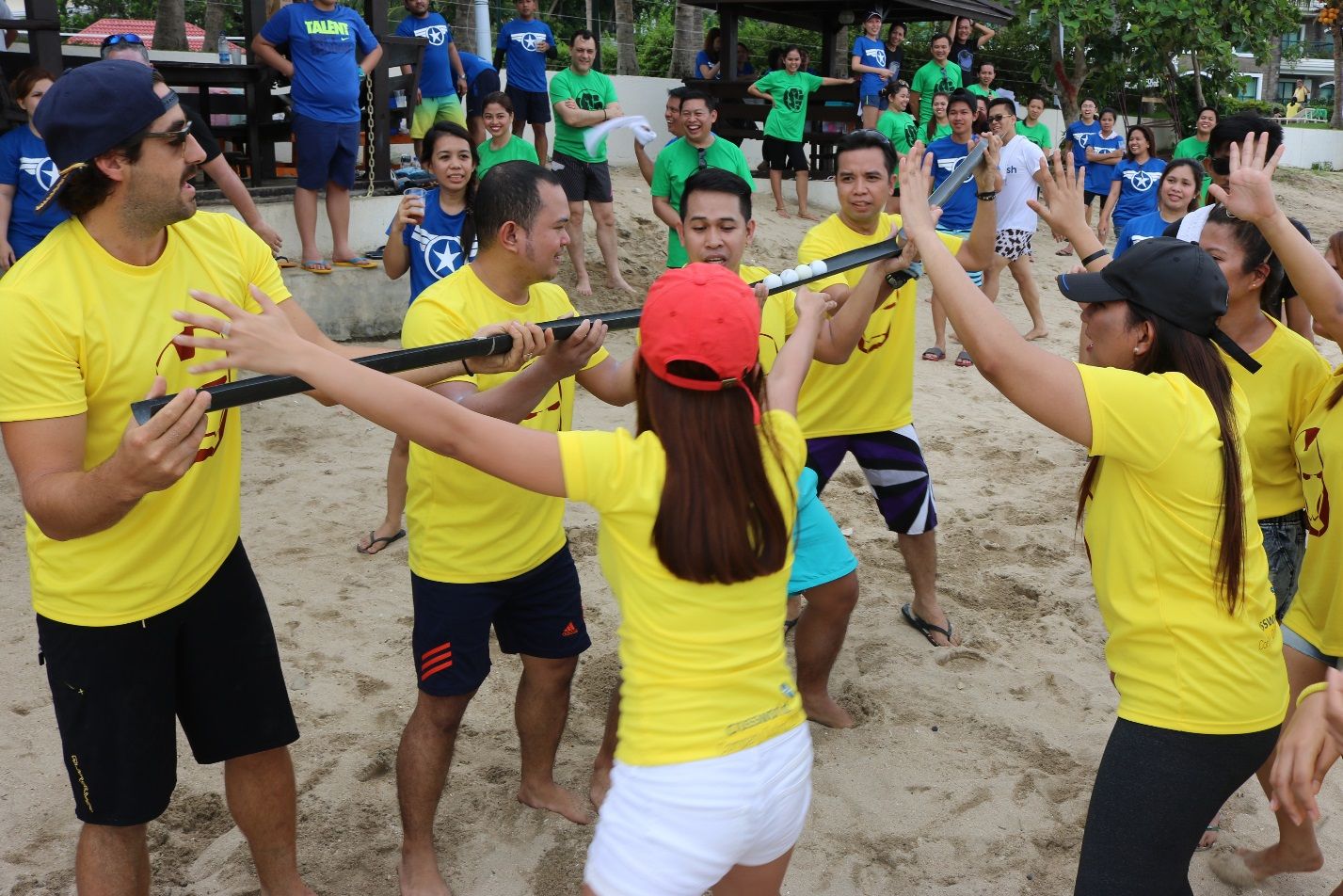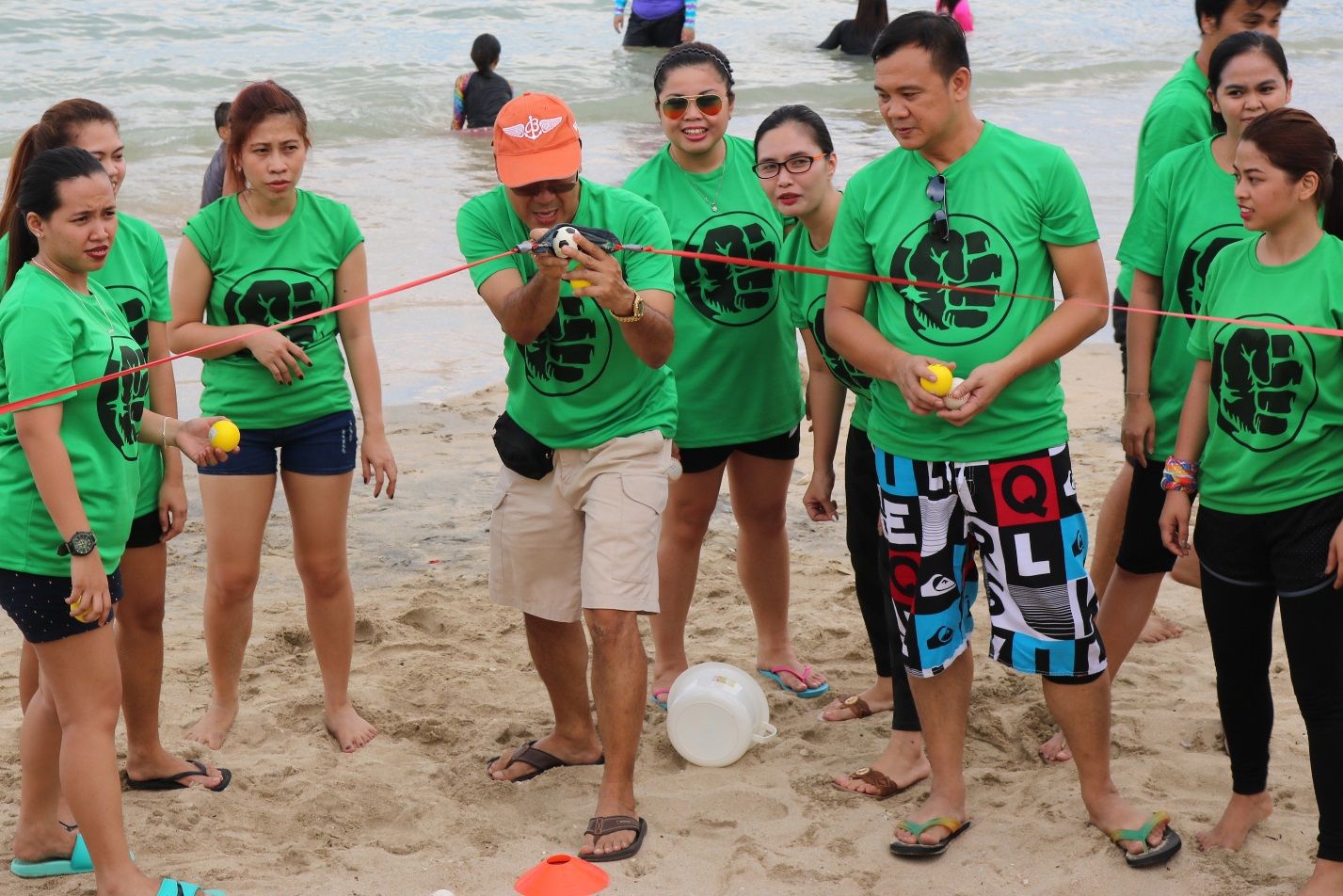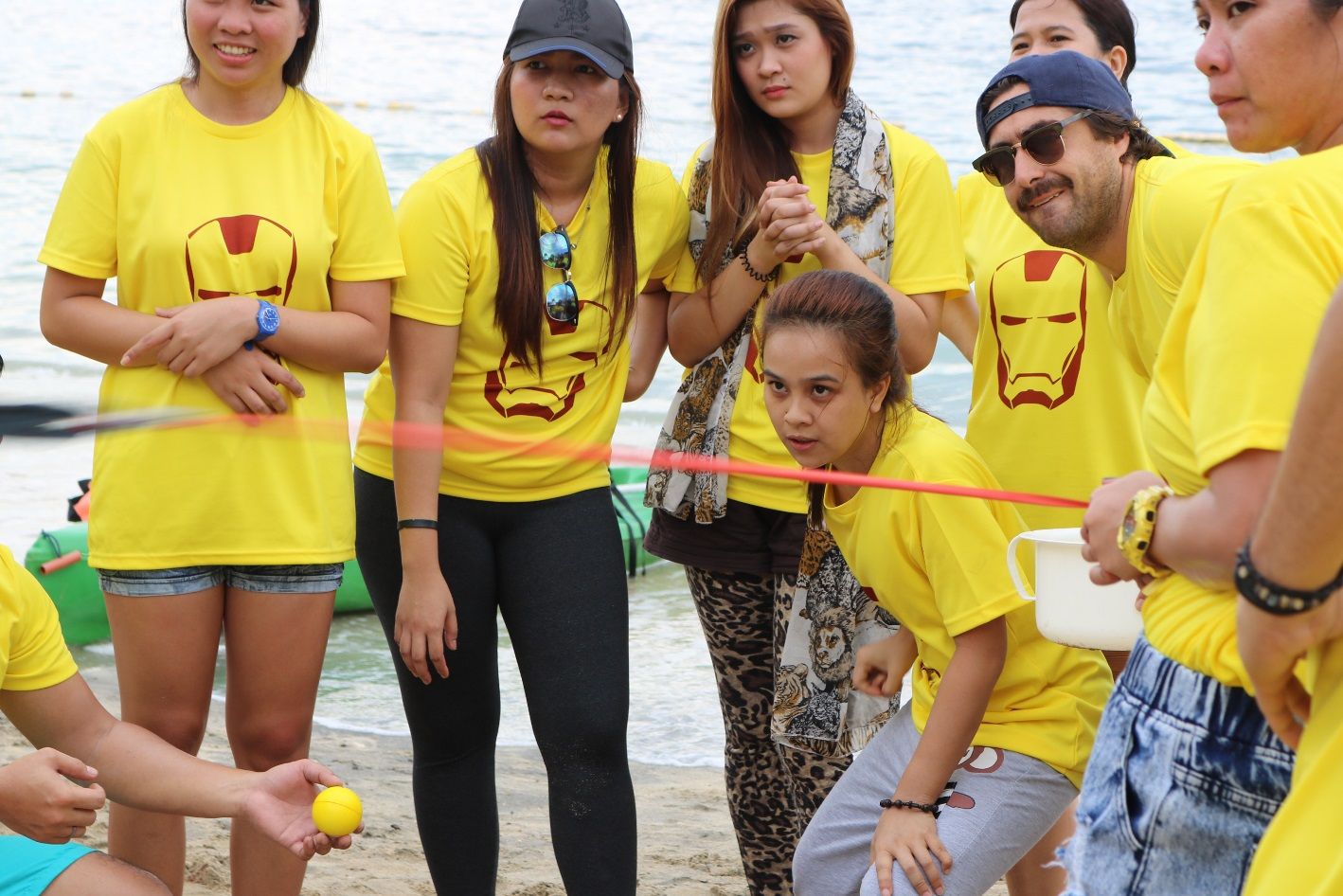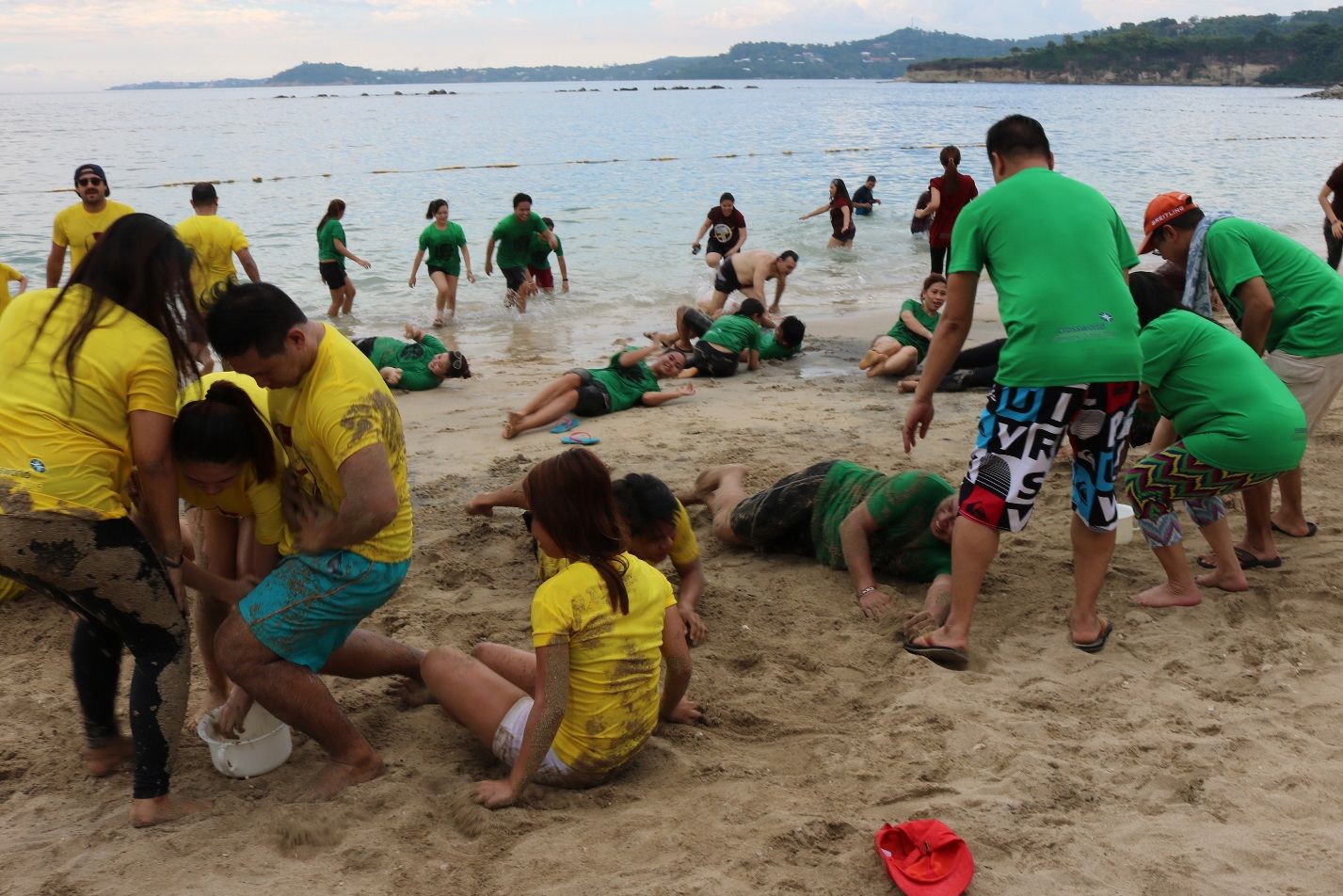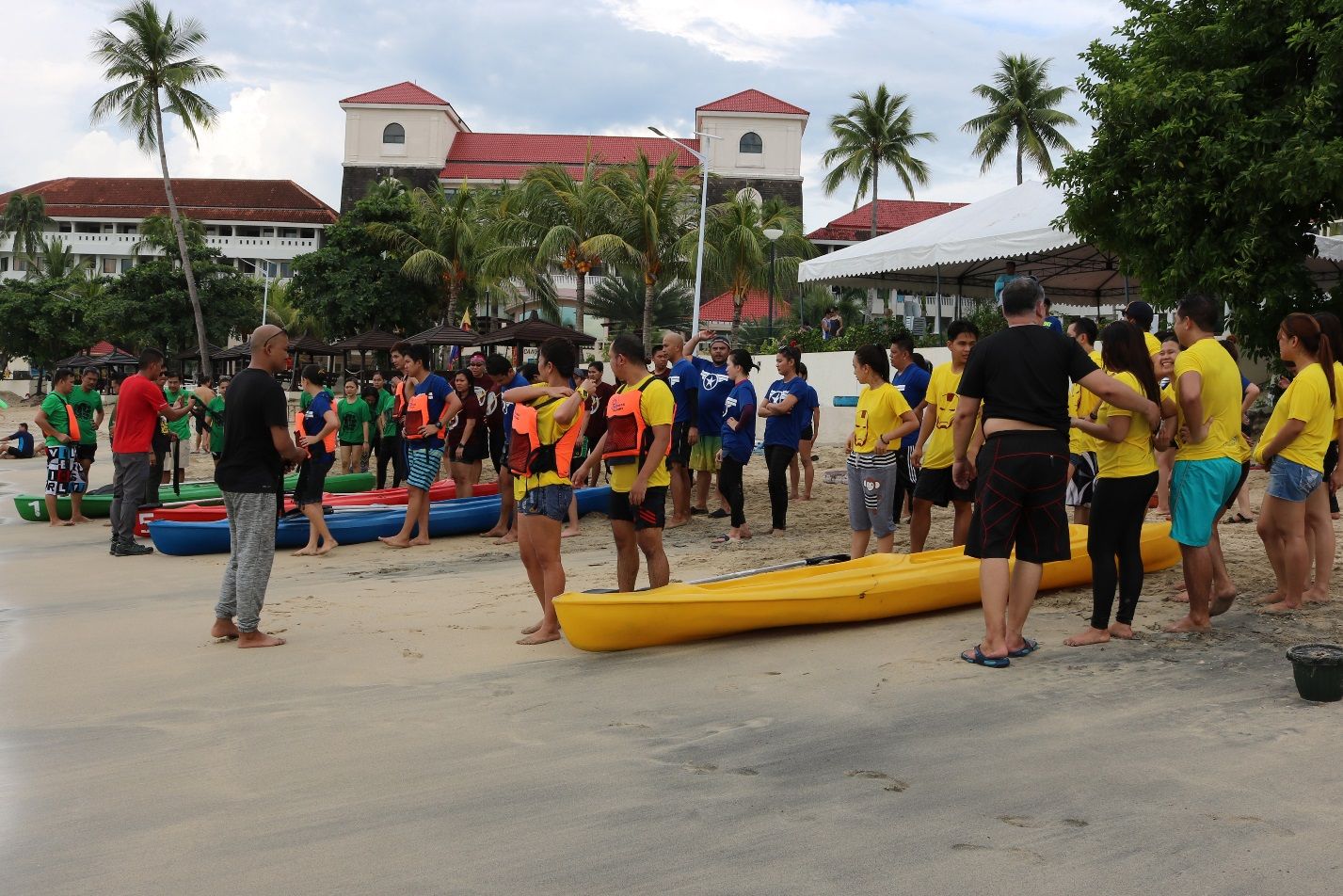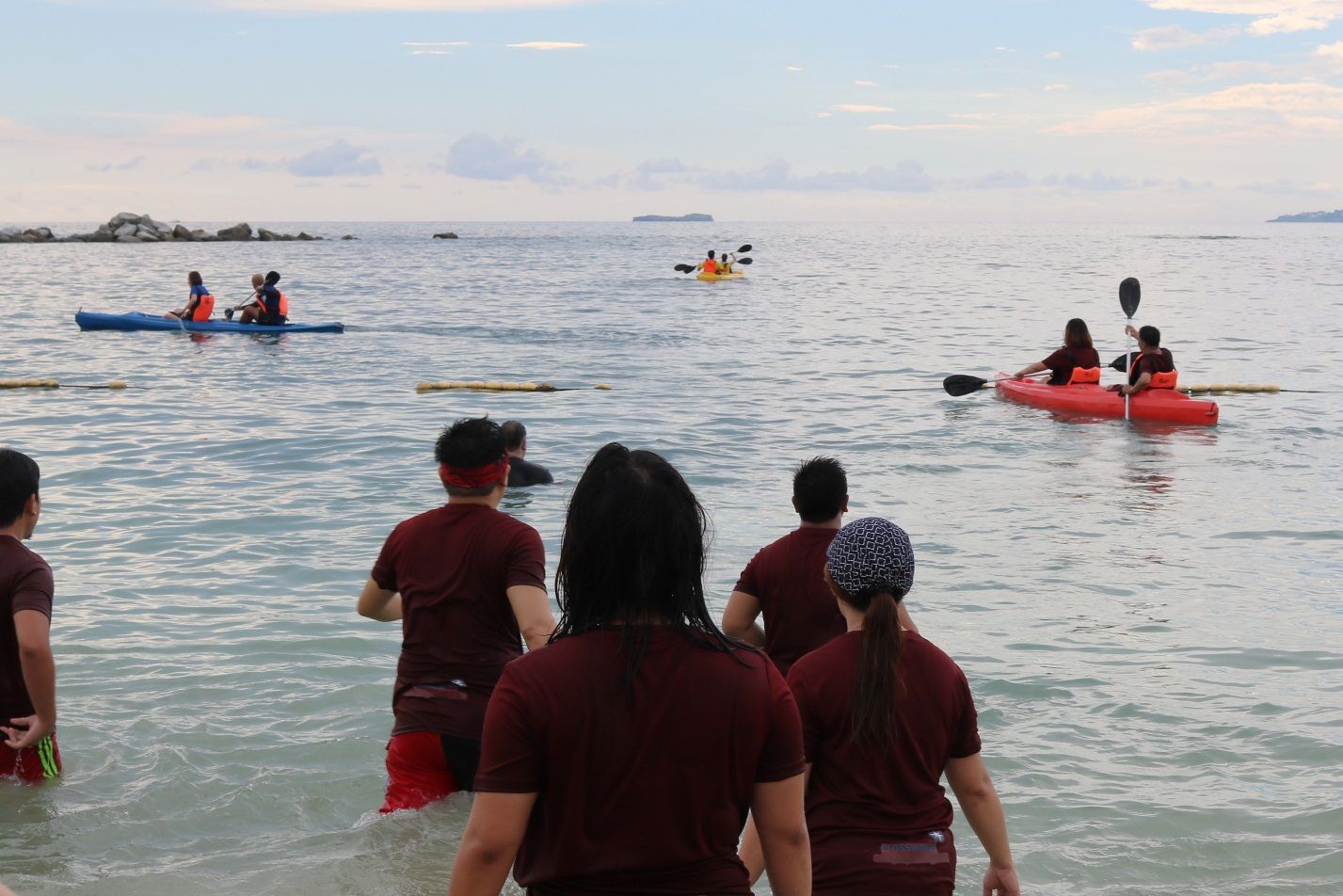 After the exhausting yet very fun activity, a short speech message was given by the President, Mark Henrick Hilvano. When the moon showed up Crossworld had a social night by the beach wherein the Crossworld band performed while the employees enjoyed it with the chill vibes of the beach.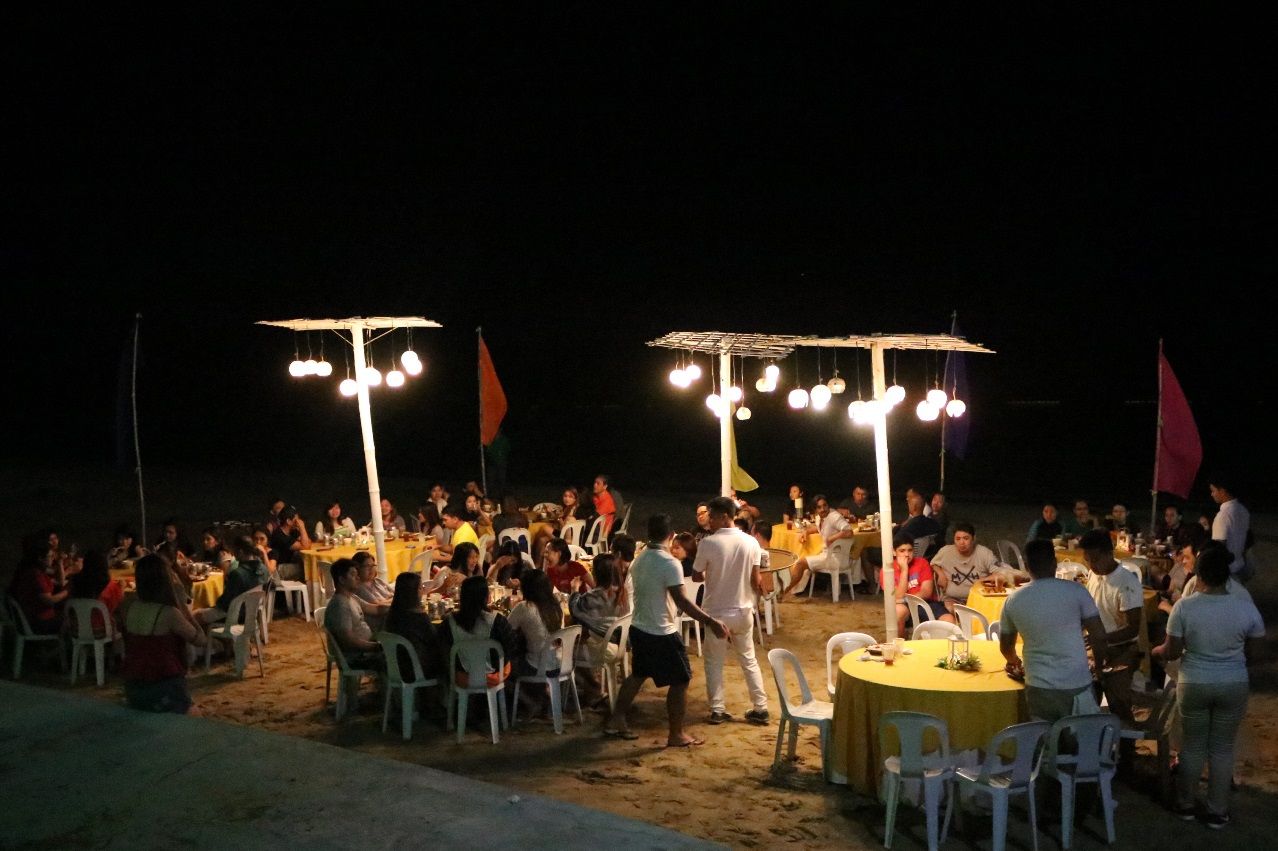 At the end of the day, the employees got wet, rolled up in the sand, fall and laugh together, and they united as one community which was the objective of this company outing.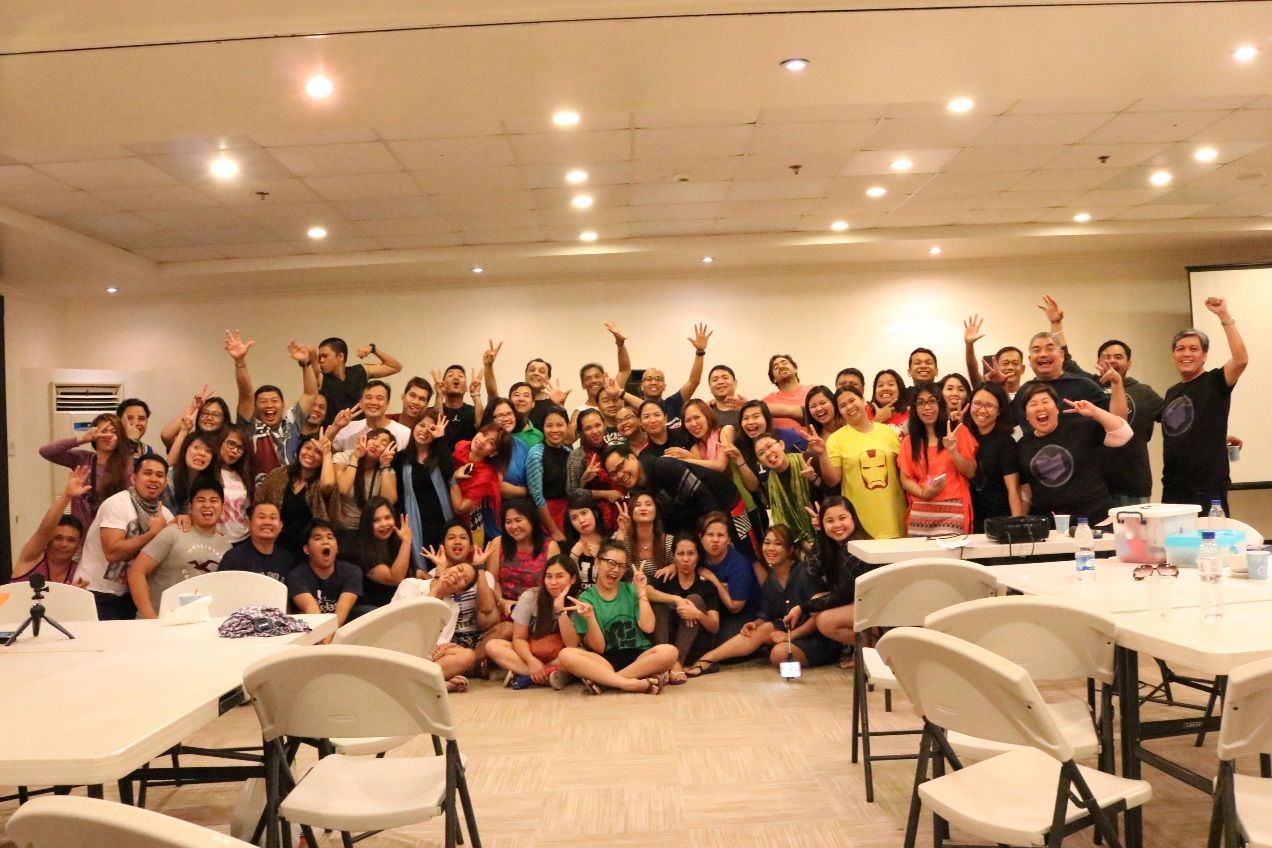 Here is the final outcome of the competition:
Overall Champion- Yellow (Iron Man Team)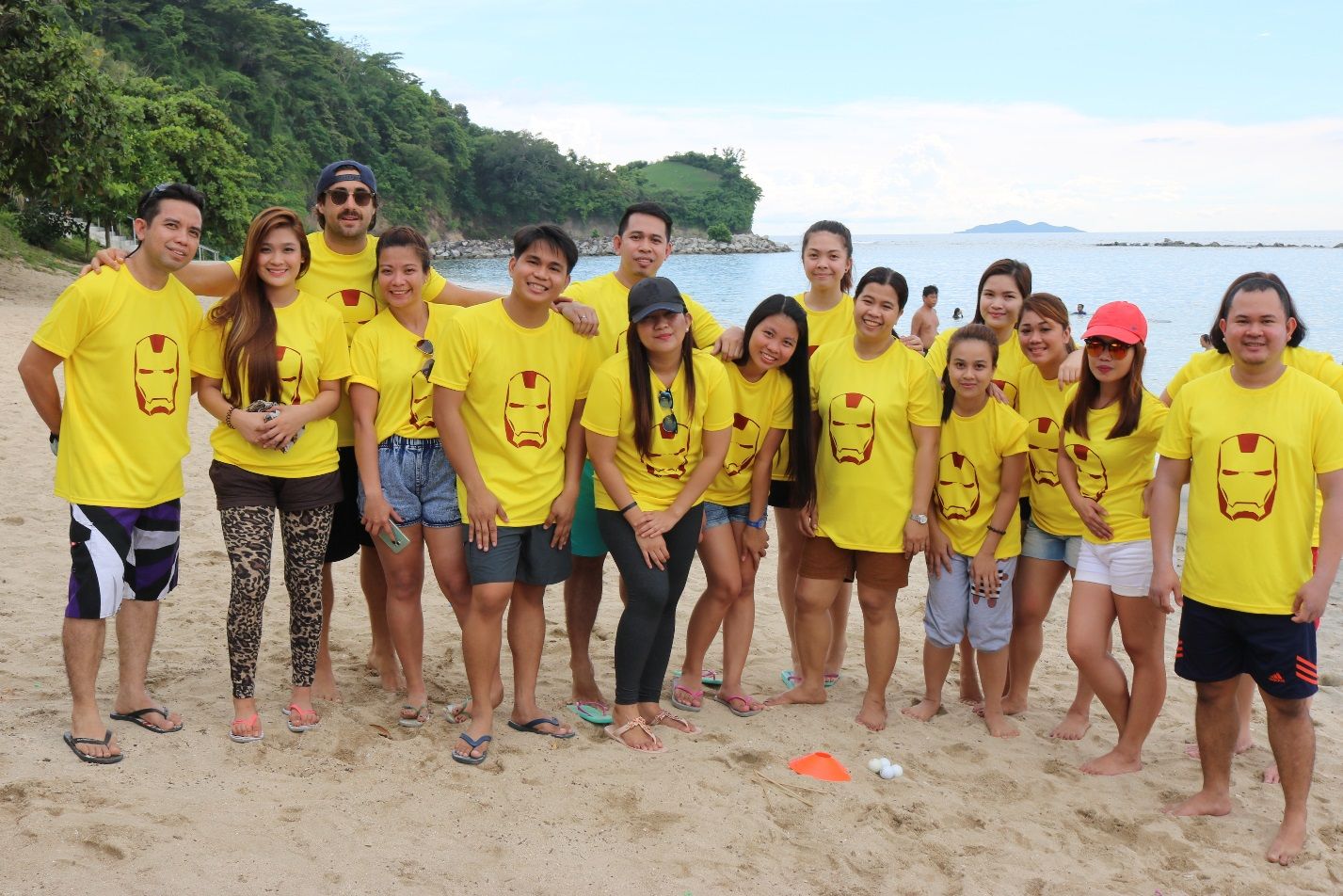 1st Place: Blue and Maroon (Captain America and Thor Team)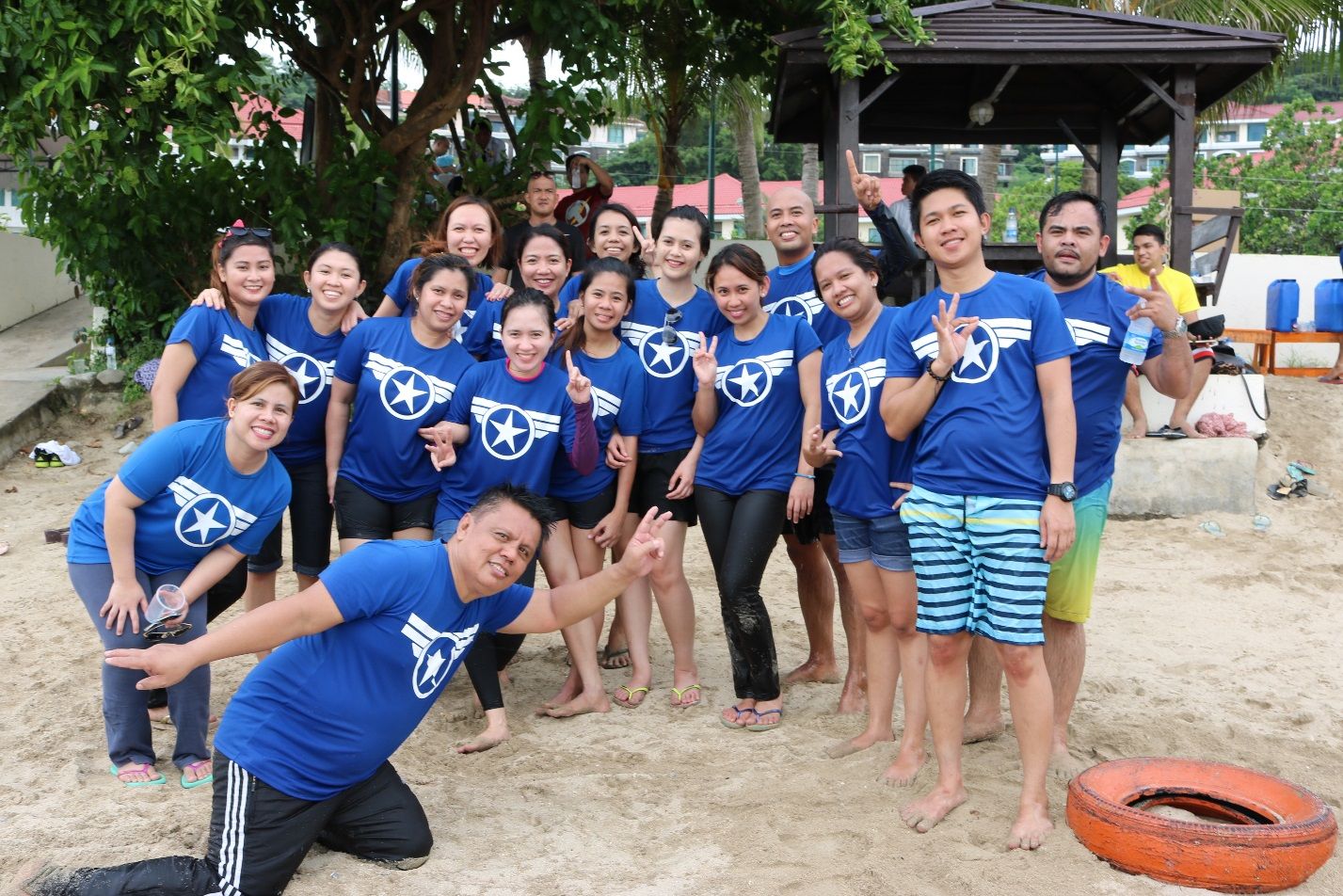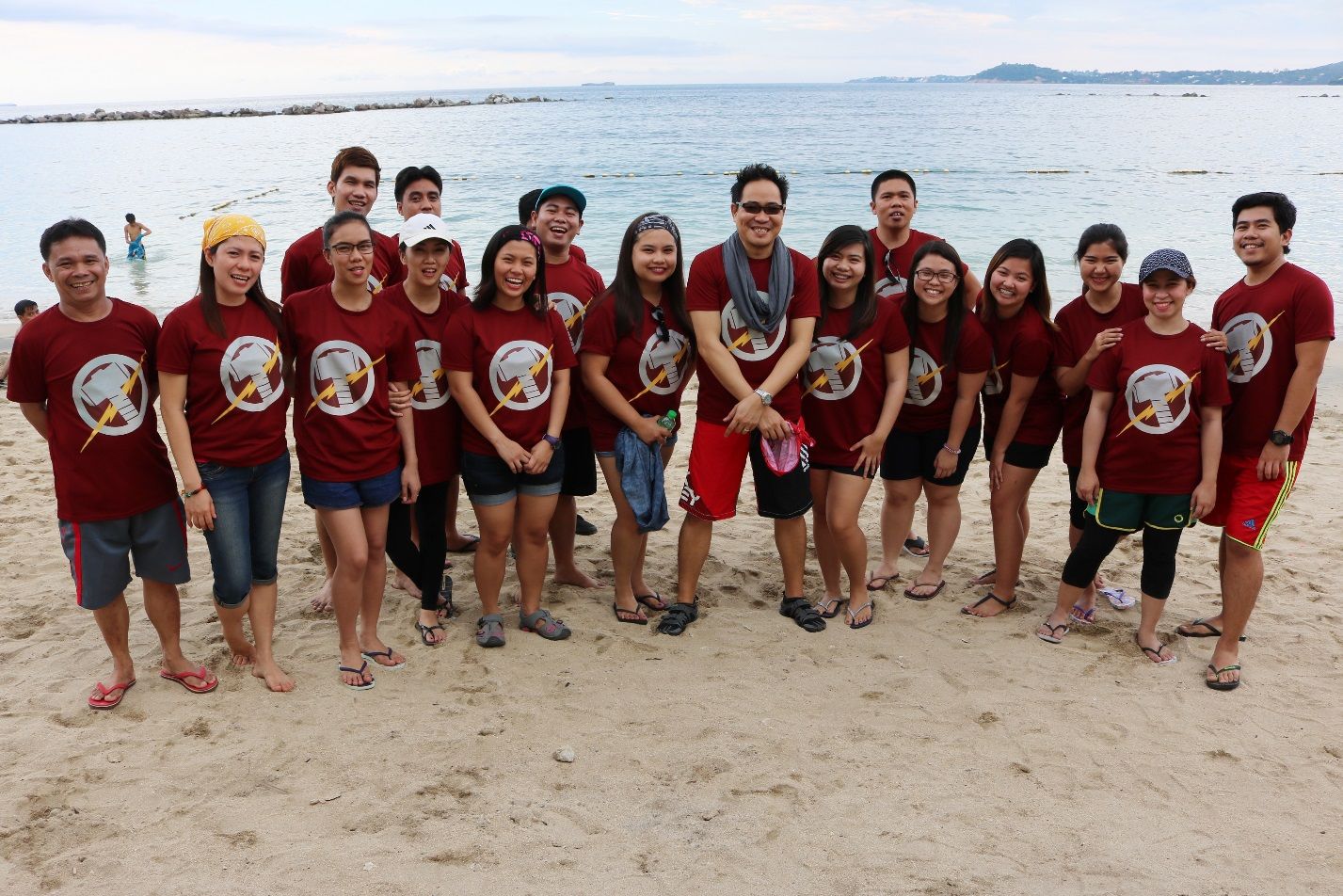 2nd Place: Green (Hulk Team)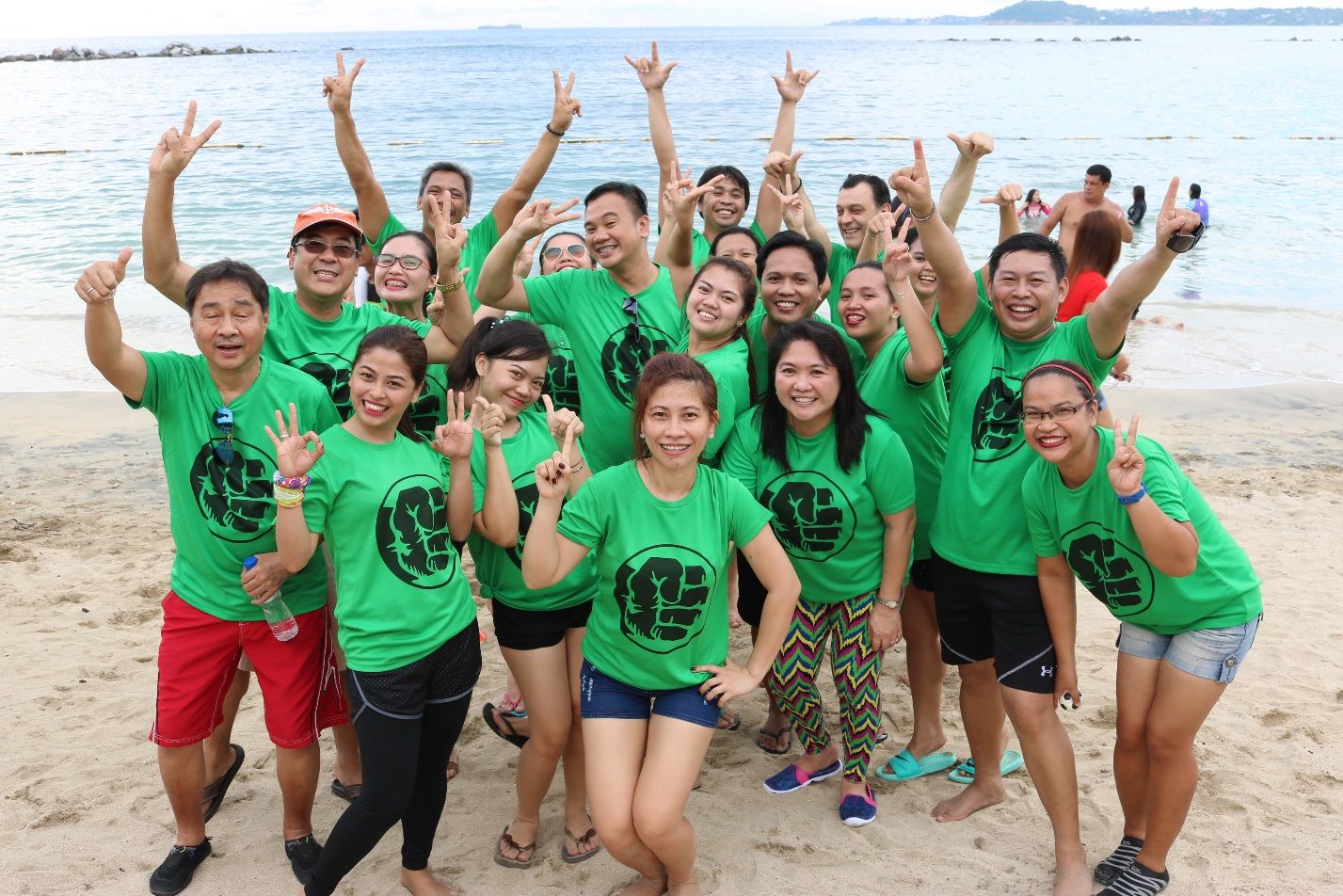 Thank you to everyone who participated and join this year's Company Outing.