March 2nd, 2016
John B Lacson
John B Lacson Maritime Foundation University, a leading Maritime school for Marine Engineering and Marine Transportation courses, placed here in Western Visayas and holding its Training center at their Molo site, has welcomed us to their Training Center for our Marketing events and room to room talks.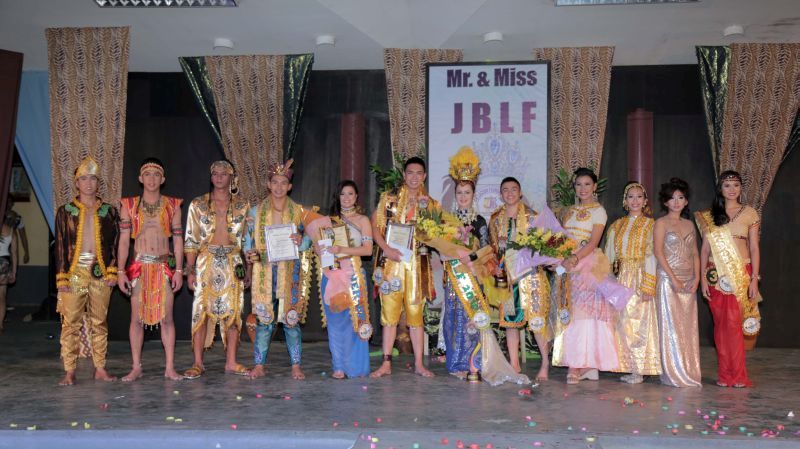 It had its foundation week celebration last Jan 25-29, 2016.
The event was well participated by their 3 school sites namely Molo, Arevalo and Bacolod.
Crossworld Marine Services, Inc. – Iloilo Branch had an opportunity to take part in this event as one of the sponsors during the Mr. & Miss JBLFMU 2016 which was spearheaded by Atty. Raymund Pacheco the Finance Manager of the University.
We had our very own Mr. & Miss Crossworld 2016 award. Contestant no. 12 Mr. Kendrick Arorong a Marine Transportation student of JBLFMU Arevalo got Mr. Crossworld award. Ms. Crossworld was given to contestant no. 1 Ms. Tesha Lei Gianzon – of JBLFMU Bacolod.
These 2 students stood out amongst the rest during our selection for the Title – as they embody within themselves the poise, charm, confidence and the aura of positivity.
Ms. Beth and Ms Rose personally handed out the awards during the search proper at their Molo site, complete with the sash bearing Mr. & Miss Crossworld titles and a cash prize of P2,500 each for the 2 winners.
It was indeed a night of glamour, fun, and camaraderie for all who were present.