March 2nd, 2016
Dinagyang 2016
Crossworld Marine Services Inc. - Iloilo Branch participated on the annual Dinagyang festival last Jan. 23, 2016 at the Mardi Gras parade, Crossworld distributed flyers and foldable fans with company logo.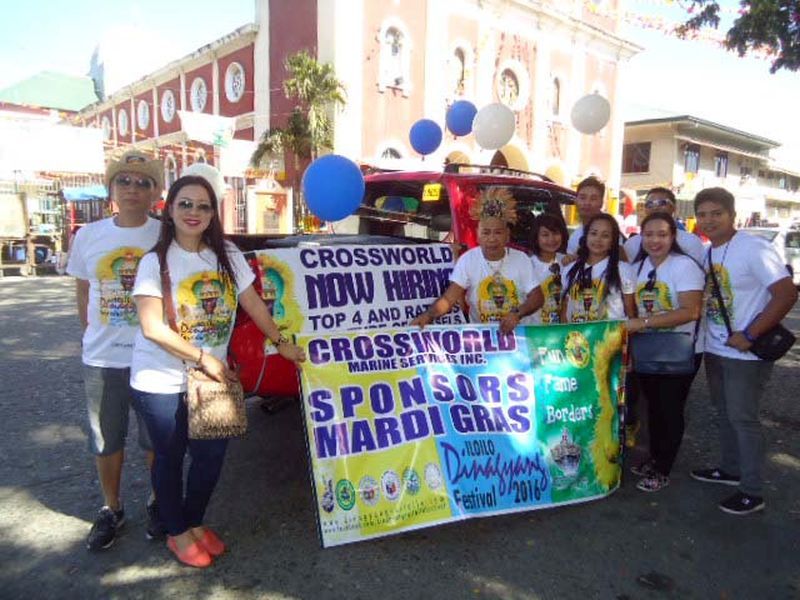 A banner was provided with company name and also the branch had a vehicle service with tarp on it with the details of the company like the name, address and hiring needs.
The event started on 13:30 and lasted till 19:00.
The next day Jan. 24, 2016 was the main Dinagyang Ati Ati Tribu competition.
Crossworld, had major exposure as the tarp were carried by the Tribu Dagatnon of Ramon Avanceñena National High School.
A long day filled with trellis of colors from tribes, colorful costumes and cacophony of sounds from the drums which Dinagyang is known for.
Viva Pit Señor Sto. Nino!